Rabindranath Tagore said, "The heart wants to go on; that is its dharma. For unless it moves, it dies."
And that's how you'll feel when you travel to
Thailand
. From the crowded cities to the rural heartland, from the jungles to the sun-kissed beaches, there's so much to see and do in Thailand that like Rabindranath Tagore's "heart," you'll want to go on and on…exploring, for that's the dharma of the traveler when he visits the Land of 1,000 Smiles.
Sacred Spaces
The ancient world is everywhere in Thailand, and sacred spaces are found around every corner of the country. Gleaming temples and golden Buddhas frame Bangkok, the Thai capital, as well as the squat villages still traditionally tied the agricultural clock. Shrines decorate humble homes, and ancient Banyan trees are festooned with white garlands to honor the local spirits. There are meditation retreats in Chiang Mai and underground cave shrines in Kanchanaburi and Phetchaburi. Northeastern Thailand is known for its religious festivals, and hilltop temples are imbued with a sense of the divine.
Food as Warm as a Smile
Pad Thai is Thailand's national dish and the first food that newcomers to the country try. However, Thai cuisine offers a rich and bountiful table far beyond the traditional noodle dish. Spicy, sweet, salty, and sour are the four pillars of Thai cuisine. Each and every dish relies on fresh, local ingredients, from searing red chilies to green coriander and lemongrass. Bangkok is famous for its world-class street stalls and roadside noodle shacks, and spitting grills fill the air with the smell of roasted nuts and peppery pork broth. Phuket has the finest seafood pavilions in the country, and the market stalls in Mae Hong Son are a must see for any serious foodie.
A Tropical Getaway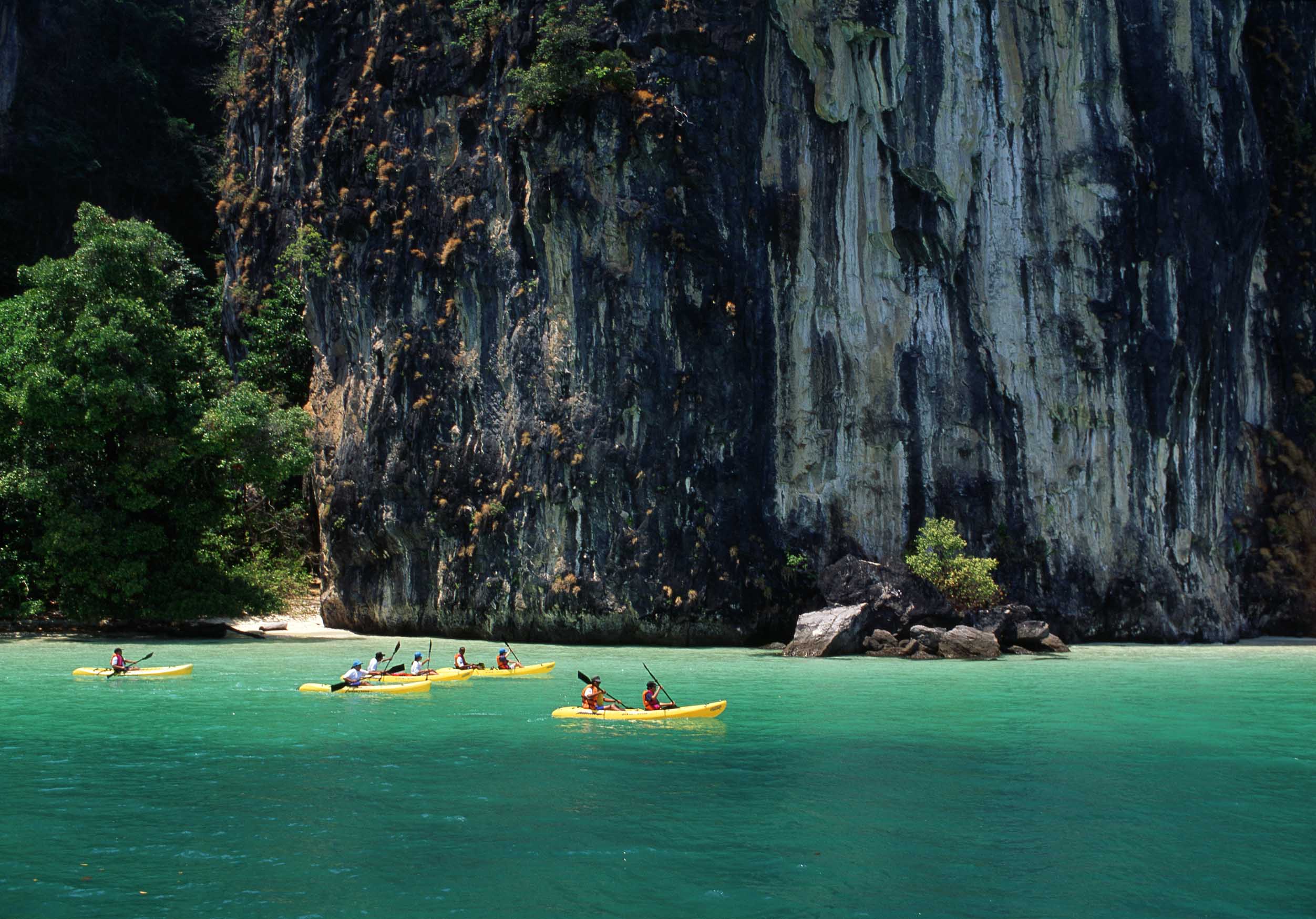 From pristine inlets to jungle-topped islands,
Thailand
is a beach lover's paradise. The waves don't crash in Thailand; they murmur. Or better yet, the turquoise waters massage the ribbons of white sand. There's something for everyone on Thailand's coastline. Ko Lipe is known for its gentle surf, while Hua Hin is famous for watersports. Krabi has towering lime stone sea cliffs, and visitors can dive with whale sharks in Ko Tao.
With its cultural juxtapositions and surreal beauty,
Thailand
is a feast for the senses.